Benartex - Sew Vintage - Measuring Tape Black

100% cotton, machine washable, 44" wide


Price

$11.99

per yard
Quantity:
yard(s)






Benartex - Sew Vintage - Sew Elegant Nickel

100% cotton, machine washable, 44" wide


Price

$11.99

per yard
Quantity:
yard(s)






Benartex Dotty Buttons Pink 07595 22

100% cotton sewing themed fabric buttons 43/44" wide


Price

$12.79

per yard
Quantity:
yard(s)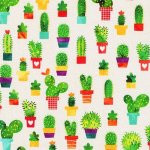 Robert Kaufman Chili Smiles AAK-20008-15 IVORY

100% cotton 43/44 inches wide


Price

$12.79

per yard
Quantity:
yard(s)






Springs Creative Mario Luigi Packed

100% cotton super mario bros.


Price

$11.29

per yard
Quantity:
yard(s)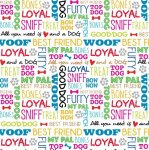 Studio E - Must Love Dogs - 3792-1

Part of the Studio E Fabrics Must Love Dogs Collection - 3792 1. White fabric with colorful words relating to dogs (woof, bow wow, bones, loyal, best friend, etc.). 100% Cotton; Machine Washable.


Price

$12.19

per yard
Quantity:
yard(s)






STOF Clouds, Bicycle Fabric - Multi Grey/Blue/White

STOF Clouds, Bicycle Fabric - Multi Grey/Blue/White 100% cotton, machine washable, 44" wide


Price

$12.39

per yard
Quantity:
yard(s)