Blank Quilting Bake Shop - Cherries on White

100% cotton, machine washable, 44" wide


Price

$ 12.09

per yard
Quantity:
yard(s)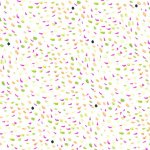 Henry Glass Spring Awakens 1514 46

100% cotton 43/44" wide


Price

$ 12.19

per yard
Quantity:
yard(s)






Moda 30's Playtime 32782 11

Moda 30's Playtime 32782 11 100% cotton, machine washable, 44" wide


Price

$ 10.99

per yard
Quantity:
yard(s)






Moda Later Alligator 17980 11

100% cotton 43/44" wide


Price

$ 11.99

per yard
Quantity:
yard(s)






Moda Later Alligator 17981 11

100% cotton 43/44" wide


Price

$ 11.99

per yard
Quantity:
yard(s)






Robert Kaufman - Bringing Nature Home: "Wild"

100% cotton, machine washable, 44" wide AAX-14048-286 WILD


Price

$ 11.89

per yard
Quantity:
yard(s)






Sevenberry: Petite Basics SB-88190D1-56 MINT
Price

$ 11.19

per yard
Quantity:
yard(s)






Sevenberry: Petite BasicsSB-88190D1-60 ROYAL
Price

$ 11.19

per yard
Quantity:
yard(s)






STOF Beaded Strings - magenta

STOF Beaded Strings - magenta 100% cotton, machine washable, 44" wide


Price

$ 12.39

per yard
Quantity:
yard(s)






STOF Beaded Strings multi

STOF Beaded Strings multi 100% cotton, machine washable, 44" wide


Price

$ 12.39

per yard
Quantity:
yard(s)






STOF Clouds, Bicycle Fabric - Multi Grey/Blue/White

STOF Clouds, Bicycle Fabric - Multi Grey/Blue/White 100% cotton, machine washable, 44" wide


Price

$ 12.39

per yard
Quantity:
yard(s)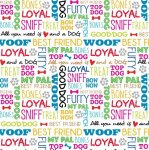 Studio E - Must Love Dogs - 3792-1

Part of the Studio E Fabrics Must Love Dogs Collection - 3792 1. White fabric with colorful words relating to dogs (woof, bow wow, bones, loyal, best friend, etc.). 100% Cotton; Machine Washable.


Price

$ 12.19

per yard
Quantity:
yard(s)






Studio E Sew Much Fun 3814 01

Studio E fabric line Sew Much Fun designed by Nadia Hassan. Spools of thread in lime green, aqua, red and fuchsia on a white background. Spools are light gray. 100% cotton, machine wash cold.


Price

$ 12.19

per yard
Quantity:
yard(s)